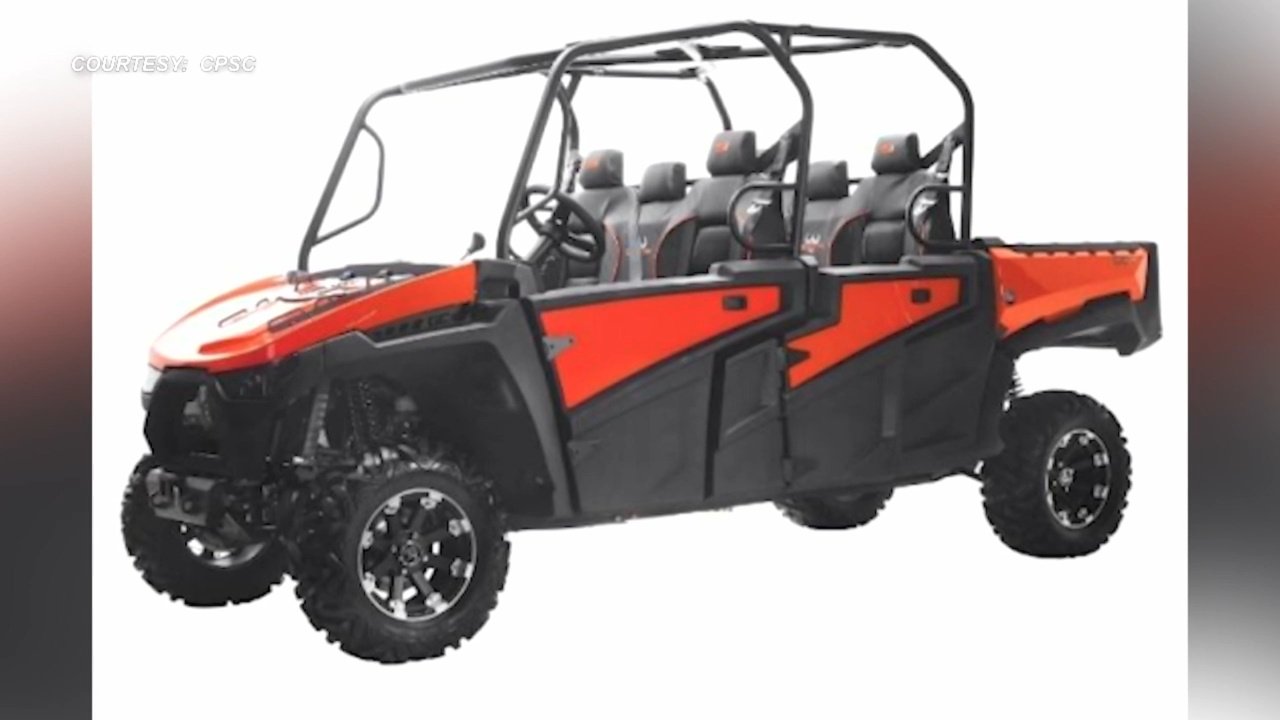 allergy medications for children, commercial vehicles and black lights
Intimidator is recalling over 16,000 of its Intimidator and Mahindra utility vehicles.
LINCOLN, Neb. (KLKN) – Intimidator is recalling more than 16,000 of its Intimidator and Mahindra utility vehicles. The company says the throttle cable can freeze in low ambient temperatures, causing throttle sticking that can prevent the brakes from stopping the vehicle; this presents a risk of accident.
Additionally, on some 2022 model year Intimidator GC1K vehicles, on-board software does not prevent consumers from exceeding 15 miles per hour when the seat belt is disengaged; this presents a risk of accident.
If you own these recalled vehicles, contact an authorized Intimidator or Mahindra dealer to schedule a free repair and receive a software update and speed limiter fix.
Spirit Halloween is recalling over 12,000 of its black light fixtures. The company says the fixture bulb can burst, flicker, and overheat; this poses a fire and burn hazard.
If you have these recalled black luminaries, contact Spirit Halloween for a full refund. Also send a photo of the date code to the company and you will get a full refund and instructions on how to destroy the product.
Check your kids' allergy medications, because Buzzagogo, Inc. just issued a recall of its Allergy Bee Gone for kids nasal swab remedy. The company says this is due to potential microbial contamination.
In immunocompromised patients, the use of the affected product could potentially lead to serious or life-threatening adverse reactions. The product can be identified by locating the lot number and expiration date on the bottom of the product carton.
Buzzagogo Inc. notifies its distributors and customers by email and arranges for the return or replacement of all recalled products.