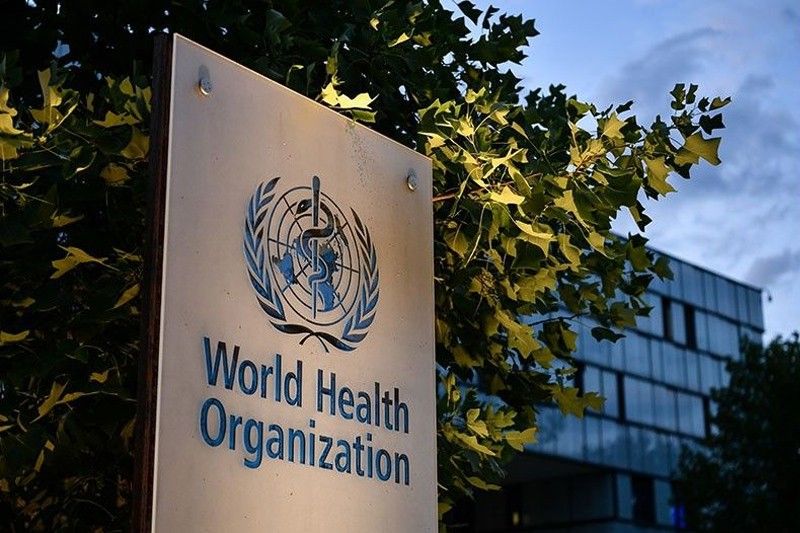 Expert: Delta manifested by sneezing, allergy symptoms
MANILA, Philippines – Unlike the symptoms of the original COVID-19, manifestations of the Delta variant are similar to allergies, an expert from the World Health Organization (WHO) said Monday evening.
WHO digital health expert and Takeda medical director Melvin Sanicas said the symptoms of the Delta variant are "different from those of SARS-CoV-2", the virus that causes COVID-19.
"There was a change in the symptoms. At the moment we see that the Delta variant has more allergic symptoms like sneezing and runny nose, "he said at a forum hosted by PhilSTAR and PhilSTAR Life.
Other than that, Delta variant patients typically do not experience loss of smell and taste, which are the symptoms most indicative of the original COVID-19.
"We're not entirely sure if this is due to the Delta variant or a concomitant like, say, they have a fever. Not sure, but we are seeing this trend that there are allergic symptoms, "Sanicas added.
Likewise, Anna Liza Ong-Lim, a member of the Department of Health (DOH) Technical Advisory Group, insisted that the elderly and those with co-morbidities should be the priorities for COVID-19 vaccination. .
Rapid increase
Some local government units (LGUs) in the national capital region, Cavite, Laguna, Bulacan, Pampanga and Bukidnon have recorded a rapid increase in new cases of COVID-19 over the past week, according to research group OCTA.
Citing data from the DOH, OCTA said the NCR recorded an average of 2,189 new cases per day from Aug. 3-9, up 41% from the 1,553 new daily cases the week before.
Philippine Red Cross Emergency Field Hospitals (EFHs) at the National Kidney and Transplant Institute (NKTI) and Lung Center of the Philippines (LCP) are nearing capacity due to increasing number of cases COVID-19, according to PRC President Senator Richard Gordon.
But Gordon assured the public that the PRC "will speed up its EFH operation and plans for its expansion are underway" and ordered the deployment of 100 EFH beds at LCP and 20 beds at NKTI.
The field hospital is equipped with medical equipment such as oxygen tanks, an ECG machine, a PPV and intubation kit, an automated external defibrillator and other basic facilities to treat mild to moderate cases. . To ensure good ventilation, there are air conditioning units.
Meanwhile, Department of Public Works and Highways (DPWH) Secretary Mark Villar inspected the newly constructed off-site hospital within the LCP compound. "I am grateful and grateful to everyone involved who assisted in the completion of this much needed hospital facility," Villar said.
For her part, Vice President Leni Robredo said yesterday that the government still had to "recalibrate its efforts" to tackle the pandemic amid the more infectious Delta variant.
"We really need to recalibrate our efforts now because the Delta variant is a game-changer. With the new information on the Delta variant, it looks like the previous recommendations no longer apply. So there is a real need to recalibrate," Robredo told CNN Philippines. – Janvic Mateo, Neil Jayson Servallos, José Rodel Clapano