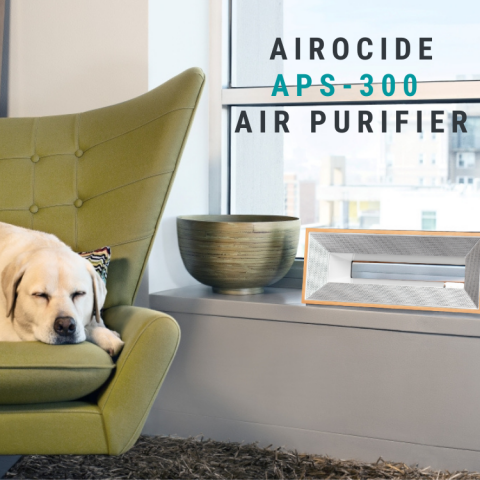 PCO filterless air purifiers launched to relieve asthma / allergy symptoms in the home
[ad_1]
Various studies suggest that without fresh air circulating indoors, pollution levels could be up to five times higher than outdoor concentrations. Think Air Purifiers now offers air purifying devices using innovative technology that can help individuals improve the quality of the air in the home.
Saint Paul, United States – October 1, 2021 / / –
The online retailer has expanded its line of Airocide air purifiers designed to remove harmful particles from indoor spaces. The devices are suitable for home and office use and can provide enormous benefit to people with asthma or chemical-induced allergies.
More information is available at https://thinkairpurifiers.com/products/airocide-filterless-aps-200-pm-2-5-bacteria-viruses-dust-mold-and-smoke-air-purifier
The latest additions to Think Air Purifiers' line of air quality improvement products are intended to help buyers ensure a safer and healthier environment for their families or staff. The purifiers work without a filter and instead use photocatalytic oxidation (PCO) technology. It is a revolutionary purification method initially created by scientists at NASA to clean the air on board the International Space Station.
The APS-200 PM 2.5 model cools the air inside the premises by absorbing impurities and converting them into carbon dioxide and odorless water vapor. The device effectively destroys airborne pollutants and contaminants of any size, including viruses, bacteria, house dust and mold spores.
The air filter also traps pollen, animal dander, and other small particles that can exacerbate allergies, reducing symptoms and providing relief as a result.
The APS-200 PM 2.5 can be of great help to people living in areas with high risk of forest fires, as the product filters out smoke and unpleasant odors, thereby improving air quality.
The second product, APS-300, was designed to provide fresher air by killing small germs and microorganisms. What sets it apart from its predecessor, the APS-200, is its low maintenance and 25% higher efficiency thanks to the greater number of catalysts installed. This air purifier requires the reaction chamber to be replaced every 15 months.
For more information on the model, visit https://thinkairpurifiers.com/products/airocide-filterless-aps-300-bacteria-viruses-and-mold-air-purifier
Both products have been proven to provide better sleep and help people with coughs or other breathing problems such as sinusitis and bronchitis. This is due to the PCO method used by air purifiers, which causes any airborne pollutant to break down without releasing ozone or other harmful byproducts that irritate the lungs.
The technology has been approved by the FDA as a Class II medical device. PCO offers a wide range of benefits, including reduced energy consumption, minimal emission of hazardous secondary pollutants, optimum efficiency and ease of use.
Further details on PCO technology can be found here: https://thinkairpurifiers.com/pages/what-is-photocatalytic-oxidation
Contact information:
Name: Elle Mason
Email: send an email
Organization: think about air purifiers
Address: 2136 Ford Parkway # 5017, Saint Paul, Minnesota 55116, USA
Phone: + 1-866-626-5969
Website: https://ThinkAirPurifiers.com
Version number: 89047504
COMTEX_394363399 / 2773 / 2021-10-01T03: 05: 27
[ad_2]